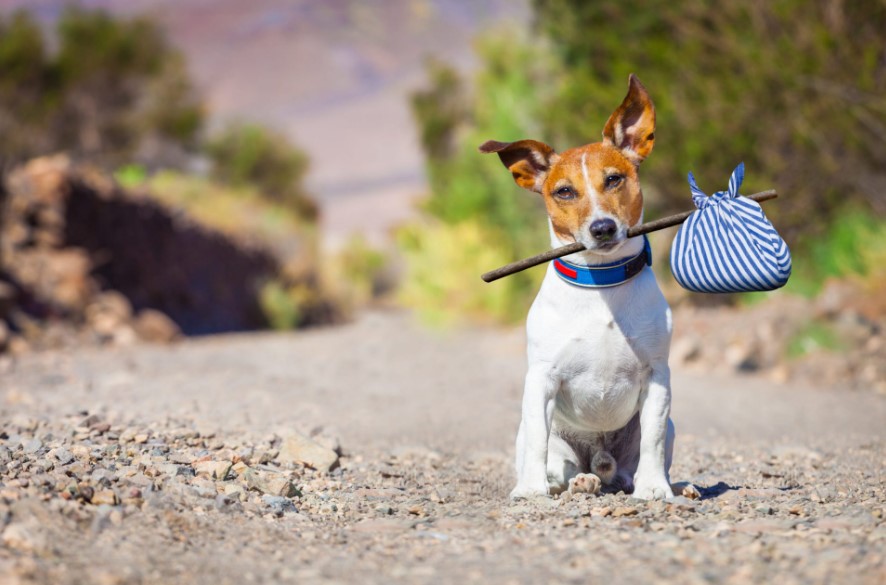 If you have a pet that is moving with you to Melbourne, you need to make sure that everything is in order for the move. This includes providing your pet with a proper airline travel crate, vaccinating them against parasites and fleas, and preparing them for quarantine. You can find out more in this article. Read on to learn more about relocating with pets.
Hire pet transportation
Whenever you are relocating over a long distance or from another country. It may be suitable for you to hire a pet transportation company. These pet removalists in Melbourne are familiar with the travel rules, also can help with logistics as sometimes if your pet arrives at different times or if you are in another state then this pet transporters can arrange for the pickup of your pet and arrange for transport to the location where they will start their quarantine. 
Provide your pet with an airline-approved travel crate
While relocating to Australia isn't as difficult as relocating to another country, you'll still want to prepare your pets for the flight. Before your pets' board the plane, consult with your veterinarian about any health concerns or restrictions they may have. It's also important to keep your pets hydrated and active. After they arrive in Australia, your pets will spend about 10 days in quarantine. You'll also want to be aware of quarantine fees and procedures, which can change from time to time.
In order to transport your pet, you must provide it with an airline-approved travel crate. These crates must meet strict requirements set forth by the International Air Transport Association. Crates that are too small, too low, or too narrow can cause damage to your pet.
You can purchase airline-approved travel crates in varying sizes, so make sure to choose the right one for your pet. These crates must meet the IATA standards and be big enough for your pet to turn around and lie down comfortably. Also, make sure that your pet's crate has handles on the long sides.
Moving by car with your pet
If you're planning to move to Melbourne by road or by driving yourself it is definitely possible but it also depends on how far you are travelling. Driving with your pet can minimise the stress and anxiety of moving as they may feel more comfortable with their owners. However, for a pet to endure a 10 or 20-hour drive in a car can be a very tiring task for yourself and your pet. Pets should be properly harnessed up to seat belts over longer distances if you do decide to take on the drive. Always remember to take regular breaks so that you don't get fatigue as driving long distances if you are not experienced can also be very dangerous on unfamiliar roads. If you are not confident driving over a longer distance, take the option to hire a car transporter to move your car to Melbourne and simply book a flight for yourself and your pet.
Prepare your pet for quarantine
If you're planning to relocate to Melbourne with your pet, you should prepare it for quarantine. The quarantine period can be stressful for both you and your pet. Your pet will be placed in an indoor facility, and may have to undergo additional treatment. You should also make sure your pet is in top health. 
When you move to Melbourne, you will need to arrange for your pet to spend ten days in quarantine. Your pet will have special medication and food accommodations while in quarantine. It is important to book a quarantine slot well in advance of your relocation, because space is limited. You can book your pet's quarantine space through the Post Entry Biosecurity System. You will need your pet's import permit and flight details to secure your booking.
If your pet is coming from another country, you must get your pet approved by Australia's government's Animal Health Agency (AHHA). Pets from other countries must spend at least six months in an approved country before arriving in Australia. Once your pet is cleared, it can go home.
Vaccinate your pet against feline enteritis
If you're relocating to Melbourne, you'll want to vaccinate your cat against feline enteritis (FIP). This disease can affect cats in the same way the common cold can affect people, and can result in symptoms such as sneezing, diarrhea, and fever. It also spreads throughout the body, making it highly contagious. Thankfully, this infection is preventable, and your pet can stay healthy for years to come.
Vaccinating your cat against feline enteritis is essential for your pet's health in Australia, especially if you're moving to Melbourne from a foreign country. The Department of Agriculture recommends that your pet receive the required vaccinations to prevent it from getting sick and being quarantined. In addition, your pet should be treated for parasites and receive an IATA approved crate for travel.
Vaccination is necessary for cats and dogs up to 90 days old. Before your pet gets the vaccination, your veterinarian will perform a health check on your cat. They'll also need to microchip it.
Vaccinate your pet against parasites
One of the most important precautions you can take with your pet when moving interstate is to vaccinate it against parasites. There are several different types of parasites that your pet may be exposed to. These include fleas, heartworms, and roundworms. Heartworms are a particularly dangerous type of parasite because they can live inside the heart and lungs. Hookworms, on the other hand, live in the digestive tracts of cats and dogs, and can cause a wide range of health conditions. Your pet may also become susceptible to roundworms, which live in the intestines and feed on partially digested intestinal contents. The good news is that there are vaccines for most of these parasites, but it is still necessary to vaccinate your pet against them
In order to vaccinate your pet against these parasites, you must first determine if it is safe to bring the pet with you. For this, you must get a certificate from a government-approved veterinarian. The certificate should contain the active ingredient of the vaccine and should be completed four days prior to shipping your pet to Australia. You must also ensure your pet is free from any external parasites and clinical signs of infectious diseases. It is also necessary to ensure that your pet is healthy enough to undergo quarantine when you arrive in Australia.
Related Posts